The Soap
that Bloats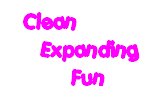 Make a bar of soap foam up in a microwave.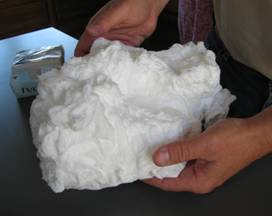 Ingredients: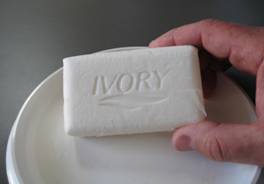 - A bar of Ivory® soap
- A microwave oven
- Plate (microwave safe) or a napkin.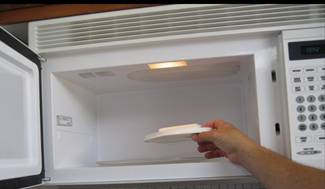 The Recipe:
1) Open a package of Ivory® soap and check out how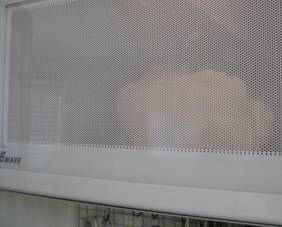 large it is.

2) Now, pop it on a plate in the microwave for 90 seconds to 2 minutes on High!

3) Watch what happens.

4) You can touch it, but wait till it cools.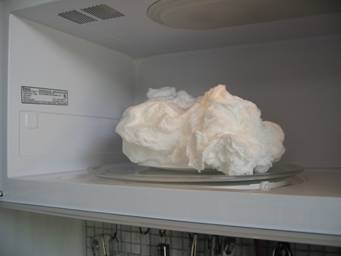 Food for Thought:
Did your soap puff up? It might have gotten larger by several times.

Ivory® soap is billed as, "the soap that floats." That's because there is air whipped into each bar making it a rigid foam. When zapped in a microwave, the soap becomes softer and more flexible. The trapped gas and other molecules, such as water, heat up and want to take up more space. These trapped molecules push out on the heated and softer soaps foam walls, making it bigger. When the microwave is done zapping, the soap cools and the foam becomes rigid again.

References:

September 1995 SCIENCE SCOPE magazine by the National Science Teachers Association